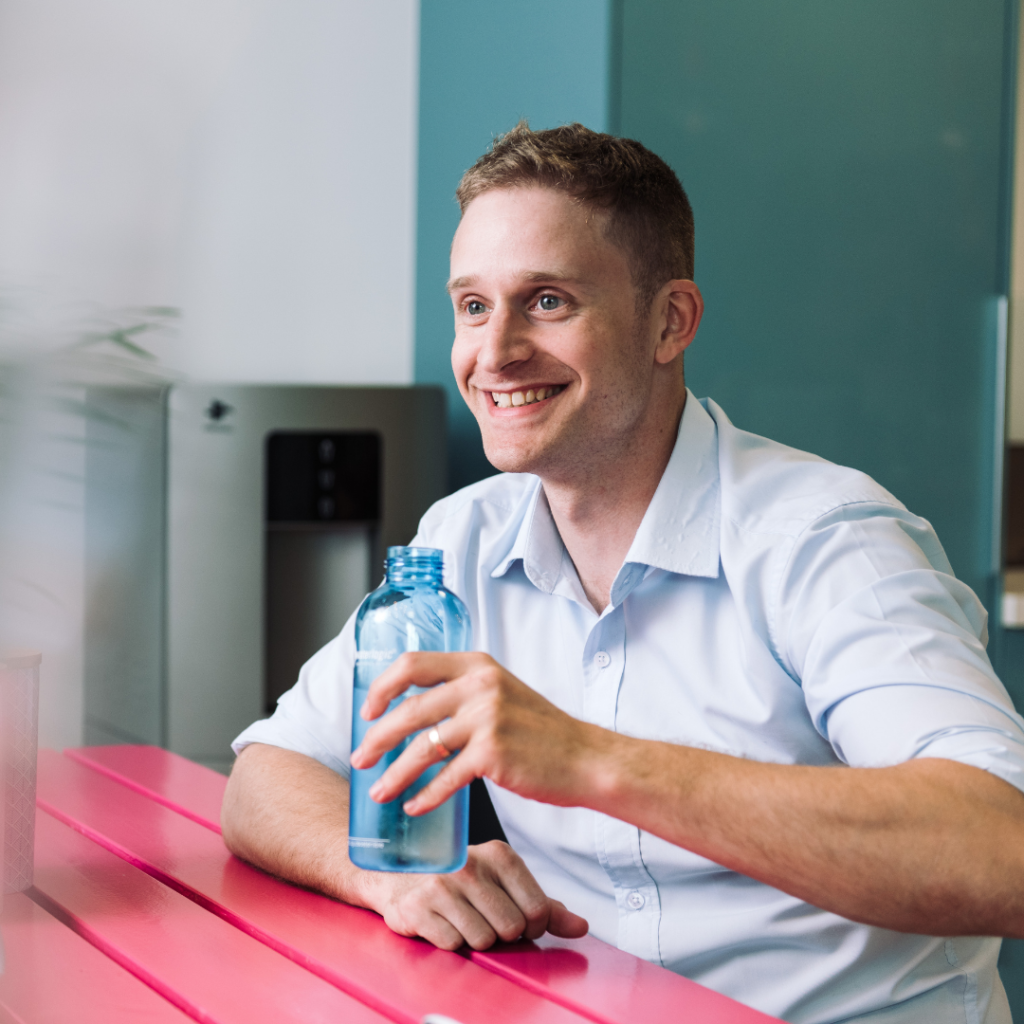 Budgets are tighter than ever. With companies experiencing pandemic-related profit losses as well as changing demands as a result of inflation, there are surely budget items that may be cut in the near term.
Office technology remains an integral component of the productivity and success of a business' operations. Health and hygiene, as well as cost and ease-of-use are the top factors that contribute to buyers' decision-making on water dispensers.
Are you paying too much for your water? Continue reading below to learn the ways you can save on this essential expense.
Save 30-70% by switching to a Waterlogic bottleless water dispenser
If your organization cares about saving money, and you're still using bottled water, you're effectively pouring money down the drain.
How?
You're paying 'double' for your water. If you use the water supply to your building, you won't have to pay extra to have water trucked in.
With a workplace point-of-use water dispenser, you pay only one regular fee, no matter how much water you drink. So you don't have to worry about ordering an excessive amount of water that nobody drinks.
POU water dispensers are the best option for a cost-conscious workplace
With a Waterlogic water dispenser you'll stop paying for:
Producing and recycling or dumping plastic bottles.

This includes landfill taxes. Do you like paying taxes? Who does?
Wasted time.

Your employees' time is precious. Why spend it calculating how many bottles you'll need and placing orders?
Storage of all those bottles.

Full and empty. We're sure you can use that extra space for something else.
More wasted time.

When you receive bottle deliveries, you need employees to sort out the placement and invoices. Not to mention the disruption caused by trolleys trundling through the office.
Workplace injuries.

Your employees can get hurt if they lift a 48lb bottle the wrong way, leading to health and safety compensation claims.
Even more lost time.

Your employees can get severely ill when they drink water that hasn't been filtered and purified at the point of use. Some water contains billions of bacteria! Why risk all of that sick time?
Open cold tank easier for water infection.
Alternatives sometimes use poor, inferior raw materials to cut costs and not all components have been certified.
Dispense button is too close to the tap which increases infection risk between hand and tap.
Exposed taps are a haven for bacteria, and are easily touched by bottles, cups and hands.
Many rely solely on staff to properly clean the machine.
Many alternatives are based on old bottle water cooler designs which means the style may look outdated.
Some alternatives use inadequate or even no filtration in order to save costs.
Some do not use UV at all or use UV outside the tank to reduce cost, which means contamination can still enter externally.
Not necessarily installed to high standards and some installations are sub-contracted out.
Cold tank is sealed to maintain hygiene.
All systems meet US and international standards and are certified for hygiene & safety.
Physical separation of button and tap reduces the risk of contamination from dirty hands touching the water tap.
Secure concealed dispense point avoids infection from touching with hands, lips, sports bottles and cups.
Firewall® UVC purification kills up to 99.9999% of germs with every dispense.
BioCote® built-in antimicrobial protection restricts the growth of microbes around the dispensing area and filter.
High performance filters that are environmentally friendly.
Installed by a trained DRP Solutions technician.
If you are interested in learning about saving money with our great-tasting, bottleless, COVID-free water dispensers, please connect with one of DRP Solutions' Technology Consultants for a FREE, no-commitment assessment.

For additional information about DRP Solutions' water solutions, be sure to contact us today.