Your company relies on high quality, efficient office equipment. Whether you are looking for a fleet of copier or multifunctional devices, desktop printers, or production printing or wide format machines, DRP Solutions is the one-stop-supplier for all your copy and print needs. We partner with Konica Minolta, Kyocera, KIP and HP to help thousands of customers procure world-renowned, award-winning equipment. With a combined 150+ years of experience in the imaging industry, our team offers top tier expertise and customer care. We provide everything from comprehensive Managed Print programs to individual copiers so that your employees will never miss a beat when they are producing valuable documents for your business.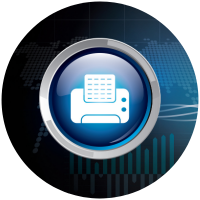 DRP's Managed Print customers enjoy the convenience of a streamlined printing workflow at a competitive rate. When you consolidate your printing devices into one of our MPS plans, you can rely on DRP Solutions to manage the hardware, service, toner replenishment, usage and replacement of all your devices, including printers, copiers, scanners and fax machines. Managed Print Services are tailored specifically to your document output.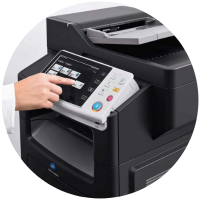 Interested in buying or leasing copiers, multifunctional devices, production print machines or wide format printers? All of DRP's devices are at the leading edge of printing technology; our machines offer high speed output, advanced finishing options, wireless connectivity, and more. Allow our team of Technology Consultants to help determine the best solution for your budget and productivity needs.
READ MORE: