While many companies recognize the risks of cyber threats posed by phishing and malware, it is also important to pay adequate attention to physical threats that may affect your business. Whether it be challenging outdoor environments or discreet locations, we offer an assortment of high-quality surveillance cameras designed to meet every industry's needs. Our cameras incorporate features such as edge-based analytics to ensure that critical events can be quickly investigated and resolved. Our high performance security products stand alone and work together to offer the best fit for any organization. We understand that today's security challenges may be difficult and complicated, but with our surveillance cameras and systems, we make security simple and effective.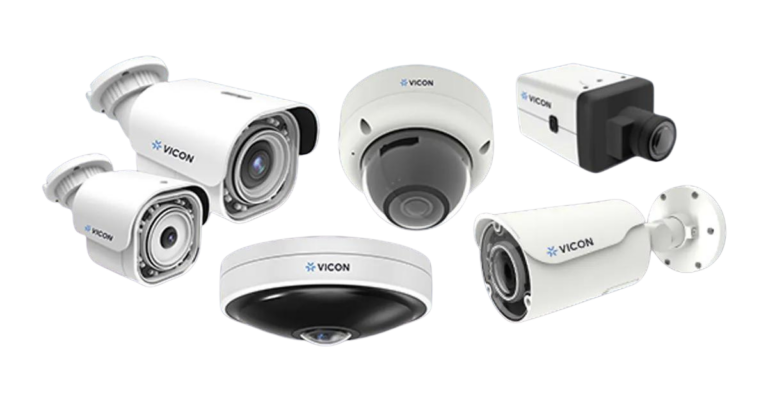 Reliable. Proactive. Intuitive.
Valerus is a full-featured video management system engineered to streamline every aspect of your security operation. It's loaded with powerful features to improve response times, expedite forensic searches and reduce ongoing maintenance costs. With its deep integration with VAX Access Control, Valerus delivers a complete security solution for nearly every industry.
KEY BENEFITS INCLUDE:
INTELLIGENT SURVEILLANCE
Reduce response times and expedite forensic investigations with powerful advanced search options. The system is completely configurable to respond to a variety of inputs, events and alarms, so critical events don't go unnoticed.
IT MADE EASY
Valerus is a centralized platform, providing solutions  for easy control of all the system's so ware. With our  auto-discovery tools, system health dashboard, and global programming options, setup and maintenance take a fraction of the time.
SUITABLE FOR ANY SKILL LEVEL
Valerus' intuitive design overcomes the high demand for training and internal technical support when integrating a new system, allowing you to focus your resources on what's important. When integrated with VAX Access Control, the result is a complete security solution that allows you to visually verify access control events.
FORGET SURPRISE FEES
There are no ongoing support fees or recurring costs. Our centralized licensing and Upgrade Protection Plan make pricing simple to keep your costs upfront. Combined with our powerful tools to streamline IT and bandwidth reduction capabilities, Valerus' low cost of ownership is unmatched.