Keep your team hydrated with our unique, germ-free bottleless dispensers! Our dispensers can save up to 50% of costs compared to bottled water solutions, and are equipped with unbeatable antimicrobial silver ion resins, advanced filtration systems and touch-free capabilities. Your employees' safety and hydration come first with these point-of-use machines. Given the heightened health precautions in today's office, you can be confident that users will maintain social distance when you install foot pedals to your dispensers – go hands-free while still enjoying pure water! Interested in water solutions?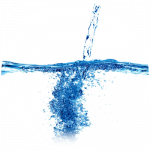 With our bottle-less water dispensers, your employees have instant access to fresh, pure drinking water at all times. Eliminate the waste and cost of bottled water.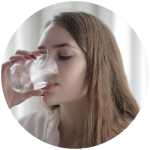 Our Bio-Sure+ filter uses Far Infrared Ray (FIR) technology through quartz and tourmaline to add a charge to the water. With added electrolytes and minerals, your body will be able to maintain strong bones and perform important functions. Our SafeTouch technology utilizes silver ions to inhibit the growth of bacteria in the water, so you don't have to worry about getting sick.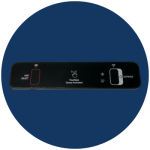 Built with simple to use features, each dispenser is designed with the user in mind. With hands-free or capacitive touch sensors, or dispense paddles, you can ensure proper social distancing and a hygienic experience.
Drinking water undergoes multi-stage filtration through our certified dispensers. Our technology removes metals, chlorine, bad taste and germs to deliver water at the highest possible standards.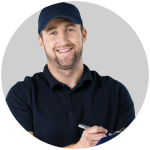 Every machine is delivered, installed and serviced by fully qualified engineers.
OUR DISPENSERS ELIMINATE CONTAGIOUS CONTAMINANTS!
Our multi-stage filtration process guarantees that the tiniest particles and germs will never enter your drinking water.
SEDIMENT FILTER
The first filter is a 10 micron filter, which reduces sediment such as rust, dust, clay and pipe residue.
PRE-CARBON FILTER
The second filter is a pre-carbon filter to reduce chemicals such as chlorine, solvents, pesticides and various organic compounds.
ULTRA-FINE MEMBRANE
Ultrafiltration uses a highly advanced .05 micron membrane that reduces metals, arsenic, pharmaceuticals, lead mercury and other solids.
BIO-SURE PLUS™
The Bio-Sure Plus™ filter restores/adds more than 20 minerals and electrolytes, enhances water with minerals to increase alkalinity and cleans water with colloidal silver.
FINAL POLISHING FILTER
Coconut shell carbon polishes the water for great taste.