Did you know that on average, companies take 69 days to contain a data breach? Containing a breach can cost a business millions of dollars. DRP Solutions can help secure your data and provide optimal IT services. We utilize best-in-class hardware and software to monitor your systems and prevent ransomware, malware and other malicious attacks.

DRP Solutions' IT Penetration Test is a simulated cyber-attack against your company's network to check for exploitable vulnerabilities. It is a mode of ethical hacking that is deployed with the sole purpose of finding holes and providing suggestions to add layers of cybersecurity protection. We view your network, applications, devices and even your physical security through the lens of a malicious actor, so that you can rest assured that your business is protected in the event a real criminal attempts to gain access to your company's sensitive documents and data.
SKOUT'Ss XDR Bundle gives companies the multi-layered protection that they need to stop threats, all monitored and backed by a 24x7x365 SOC and SIEM.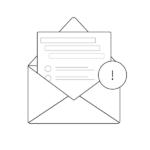 EMAIL PROTECTION

Detects VIP spoofing, brand forgery and other attacks used in business email compromise and phishing
Provides user-friendly warnings in way of banners on malicious and suspicious email
Sanitizes embedded links to help protect users from potentially malicious websites
O365 SECURITY MONITORING

Detect unauthorized access attempts to cloud mailboxes, folders, calendars and contacts
Detect impossible logins from different geolocations
Prevent data hijacking by monitoring email forwarding rules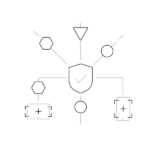 ENDPOINT PROTECTION

Delivers prevention against common and unknown (zero-day) threats without a cloud connection
Memory exploitation detection and prevention
AI and behavioral based

NETWORK SECURITY MONITORING

Supports key industry and regulatory compliance standards such as continuous monitoring and network monitoring
Detects malware that endpoint protection doesn't have visibility into
AI analytics engine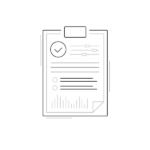 LOG SECURITY MONITORING

Deployment of physical or virtual appliance for on-prem logs (like syslog)
Hundreds of supported integrations, including Office 365, VMware, CISCO, Check Point Software Technologies, SalesForce, AWS, Linux and Fortinet

SIEM analysis
OUR CYBERSECURITY PARTNERS