DRP Solutions' Managed IT plan is the perfect solution for companies looking to outsource their IT. We look after your system around the clock so that you can prioritize your business' goals.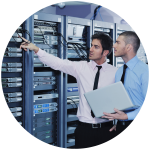 350 Certified Business and Productivity Applications
Server Management and Software Maintenance and Updates
24 x 7 x 365 Data Center Monitoring
Security and Compliance
Secure High-Performance Access to Data and Applications from any Internet-connected device
Proven Service Provider with Highest Industry Standards – SSAE 16 SOC II
Disaster Recovery and Business Continuity Plan
Dynamic Storage Environment that Grows with your Business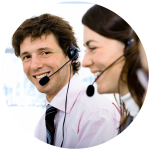 IDENTIFY AND ADDRESS IT ISSUES
We recognize that it is critical to update applications, apply security patches, and prevent new malware as soon as possible to protect your organization's IT systems. In order to provide your organization with first class support, we provide server and desktop support remotely, when it is convenient for you.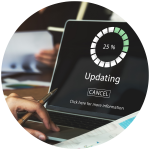 SOFTWARE AND HARDWARE UPDATES
Proactive server and workstation maintenance and support ensure that your systems provide maximum system performance. These solutions are administered remotely to optimize up time and minimize inconvenience to your organization.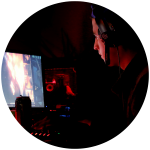 With our remote monitoring capabilities, we proactively monitor your servers and desktops to identify potential issues before they become serious. If we identify a potential issue, we will take care of it at the source and at the moment of discovery.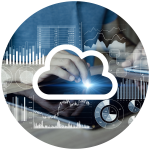 Using a simple internet connection, you can enjoy the work-from-anywhere, no-hardware-required convenience of Cloud Computing Services.
Cloud servers
Cloud backup and disaster recovery
Cloud business continuity – continue running your business with no downtime
Cloud hosted exchange – access your email, calendar, tasks and global address book anytime, anywhere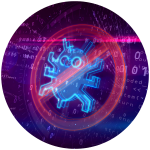 We aim to protect computers against viruses and remove any malicious software that we find. While antivirus software is primarily designed to shield computers against viruses, many programs also protect against other types of malware, such as spyware, adware, and rootkits. Our Managed IT Solution includes the latest versions of antivirus software for your PCs and server, as well as updates as they become available.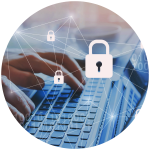 ELIMINATE COMPLEX SECURITY CHALLENGES
Information security is no longer an option; it is imperative. But you don't have to be an expert. Let the DRP Cloud platform address complex data privacy and security requirements, so you can focus on building your business.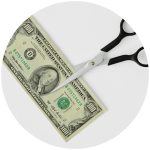 Reduce operational costs and cut capital expenditure by eliminating on-site servers, software and maintenance. The DRP Cloud can even extend the life of your current workstation investments.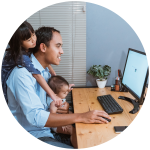 Provide users with secure, high-performance access to applications and data from any device connected to the internet. Enhance productivity by allowing employees to work from home or on the road.