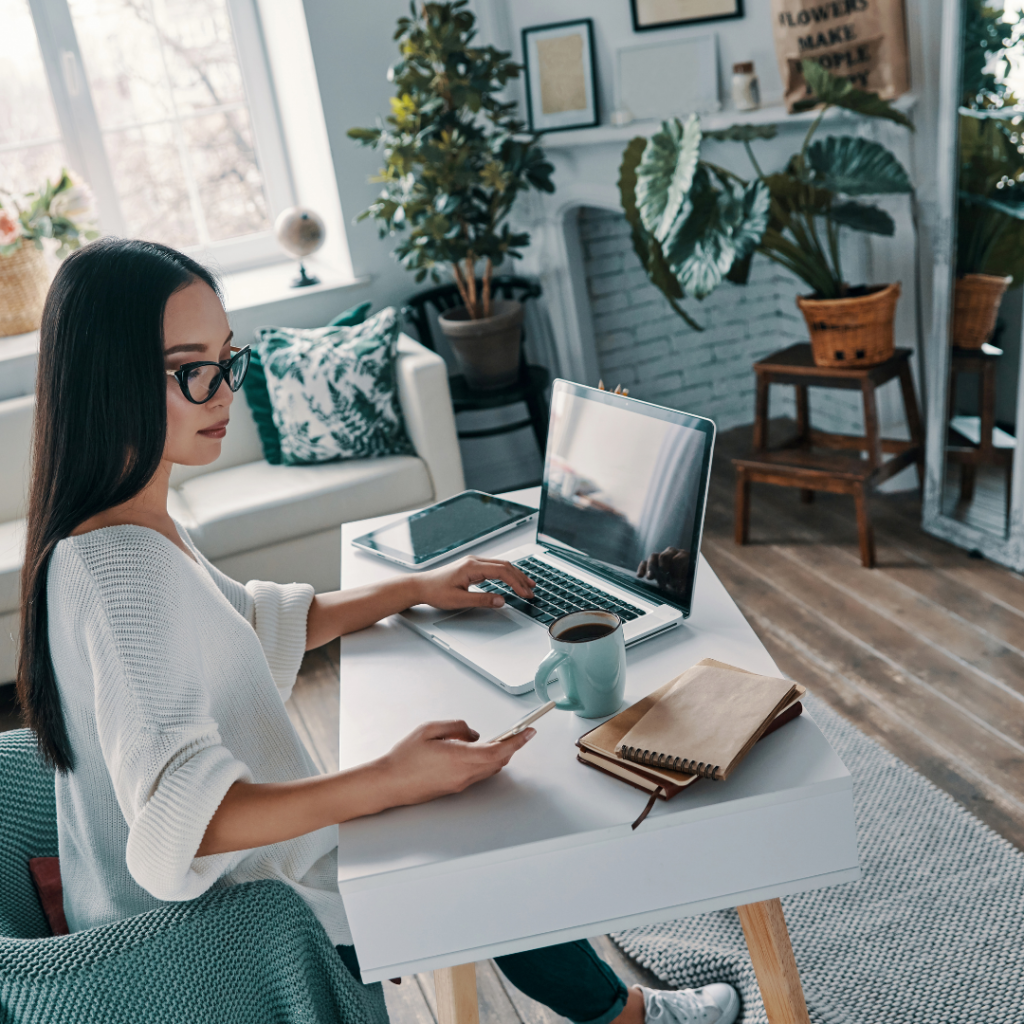 First impressions matter. For all businesses, regardless of industry or size, the person answering the phone gives the first and lasting impression.
When COVID hit, many companies transitioned to working remotely or hybrid, which brought to light some unforeseen telecommunications issues.
When companies went remote, in most cases their phones systems did not allow employees to use their work phones from their new locations. As a result, receptionists ended up unable to connect calls to executives, which led to a loss of productivity and missed business opportunities.
Here are some of the most common restrictions that companies face when they have an inadequate phone system:
"I'm sorry I cannot transfer the call."
Traditional landlines do not have modern features that allow calls to be connected to devices that are not in the office. This leaves a tremendous gap when employees are working anywhere in the world and do not have a work phone plugged in.


"The office is closed and that person cannot be reached."
When employees are fully remote and phones are not enabled via internet connections, the line is effectively dead and calls will not go through.


"Our employees are having the calls transferred to their personal cell phones."
When calls are being transferred to someone's personal cell phone number, they lack privacy and can be contacted at inconvenient hours. Additionally, a call directed to a personal cell phone cannot be transferred to another internal business extension. Employees are upset about this arrangement because they must use their personal devices for business purposes and are unable to effectively communicate with their teams.


"You can try to email them."
Emails can only go so far and can be misunderstood or missed completely. If a client is trying to get a hold of someone at your company and is not finding success through email, having no ability to connect via phone results in lost time and revenue.

Business owners should consider why they would allow this gap in communication to continue when there is an affordable, reliable alternative phone solution. VoIP phones allow business calls to be made to any device, anywhere in the world, without the person on the other line knowing that your employee is not physically in the office. By creating a virtual phone system, you will protect your employees' personal contact information, and would instead provide a seamless telecommunication experience, as if your team were all seated in the same place. This is especially helpful for the person redirecting calls, as the system is complete with a digital directory that increases call connectivity.
All you need to resolve these issues is the correct hardware, software and partner to support you through the process; that partner is DRP Solutions.
VoIP phone systems have an array of top features, including:
A modern cloud-based phone system which lets employees interact in new ways, anytime and anywhere.
A fully customizable system to meet all your company's needs; it's not a one-size-fits-all model.
24/7 support team.
Central system management which allows companies to easily manage users and intelligently monitor business interactions.
Improve collaboration and productivity via integration of a variety of apps, like Salesforce, Microsoft Dynamics, Teams and an array of CRMs.
Instant automated greeting that lets callers choose the person or department they are trying to reach.
Reliability, secure software and enhanced quality of service.
A full backup system in case the internet goes down; your telecommunications will never be interrupted.
Integrated voice messaging and video communication.
Voicemail to email forwarding and transcription.
Personalized call routing.
Team chat features.
Dedicated app to unify communications.
Vast selection of phone models.
VoIP phone systems are the way of the future. Traditional landline infrastructure is constantly being depleted, so in the coming years, companies will have no choice but to convert to a cloud platform.
If you are ready to make the best first impression and upgrade your phones, please connect with one of DRP Solutions' Technology Consultants for a free assessment and review of our product and service offerings.

For additional information about DRP Solutions' VoIP Phone Systems, be sure to contact us today.