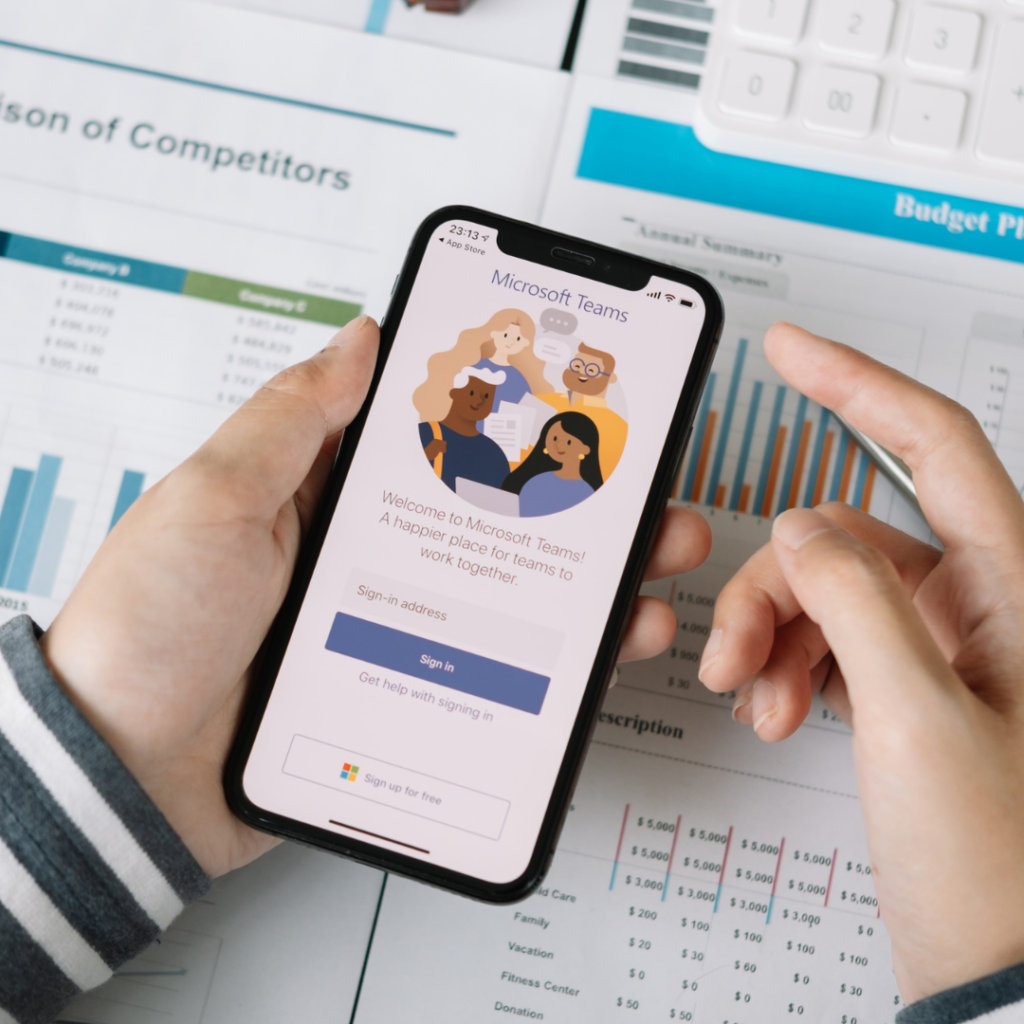 Microsoft 365 is a powerful set of tools that empower businesses to work efficiently across a variety of applications. The software suite encompasses innovations in communications and collaboration, security and compliance, AI and automation and even audio-conferencing capabilities.
In June 2011, Office 365 launched with Word, Excel, PowerPoint, Outlook, Lync, Exchange and InfoPath. Microsoft has expanded to include other apps and entirely new capabilities, including Access, Bookings, Delve, Forms, GroupMe, Kaizala, Lens, Lists, OneDrive, OneNote Class Notebook, Planner, Power Apps, Power Automate, Power BI, Publisher, SharePoint, Staff Hub, Stream, Sway, Teams, To-Do, Visio, Whiteboard and Yammer.
Since the beginning of 2022 alone, Microsoft has announced a variety of product updates that improve the way employees communicate, learn and serve customers. From the new Walkie Talkie app in Microsoft Teams to core Visio capabilities across Microsoft 365, there are a variety of ways that Microsoft is enhancing productivity and communication across companies. For those concerned with their environmental footprint, Microsoft is committed to its Cloud for Sustainability solution, making use of its Emissions Impact Dashboard that helps organizations quantify greenhouse gas emissions associated with their usage of Microsoft 365 applications. Additionally, the new Microsoft Defender for Office 365 gives organizations a greater level of control over the protection provided to specific Priority users.
The Microsoft 365 Suite incorporates the best of Office, Windows, Enterprise Mobility and Security (EMS) and Teams. Currently, there are 24 apps connected to Microsoft 365 as well as over 1,400 new features. Microsoft 365 excels in three key areas:
TEAMS
Microsoft Teams enables users to meet, chat, call, collaborate and automate business processes. The features are cutting edge and empower people and organizations to work remotely through integrations with cloud software and outside SaaS apps.
CYBERSECURITY
Microsoft 365 incorporates surface reduction capabilities that help organizations defend against ransomware and other threats. Features like data loss prevention and message encryption help protect important data within organizations.
AI
Microsoft's cloud-powered AI can automatically create maps, charts and tables in Excel and sort email and remove clutter in Outlook. These and other AI-powered innovations help users increase their skills and outputs as writers, designers and presenters.
Effective March 1, 2022, Microsoft is updating their pricing for the following commercial products:
Microsoft 365 Business Basic (from $5 to $6 per user)
Microsoft 365 Business Premium (from $20 to $22)
Office 365 E1 (from $8 to $10)
Office 365 E3 (from $20 to $23)
Office 365 E5 (from $35 to $38)
Microsoft 365 E3 (from $32 to $36)
There are no changes to pricing for education and consumer products at this time.
"As leaders around the world look to empower their people for a more flexible, hybrid world of work, it's clear that every organization will need a new operating model across people, places, and processes. We're committed to building on the value we've delivered over the past decade to continuously provide innovation that helps our customers succeed and thrive today and well into the future." – Microsoft
Benefits of Microsoft 365 in Today's Work Environment
With Microsoft 365, you can modernize your business while managing costs. There are five cost-saving categories that can transform the way you work, whether onsite or remote.
Vendor Consolidation: When you partner with DRP Solutions to manage all your software capabilities, you will be able to manage fewer vendors, lower integration costs, reduce blind spots and experience less end-user friction.
IT Admin and Deployment: Microsoft 365 products streamline your business processes so that your IT team can work on higher-value activities. With Microsoft 365, you can work quickly and effectively.
Total Cost of Risk: Microsoft 365's security solutions protect against end-user security attacks. With Cloud App Security and Azure software, you can manage user access and understand the risks taking place within your organization.
Physical and T&E Costs: Microsoft 365 is an ideal solution for companies that allow remote work, virtual events and online meetings. In this new work environment, and with this software suite, you can cut down on expenses associated with in-person work and events.
Process Automation: Microsoft 365 includes automated workflows, dashboards, AI capabilities and more, which transform and streamline your business processes.
Whether you are in the market for a new solution, are looking into transitioning away from other software suites or are ready to upgrade the business features you provide to your team, DRP Solutions is ready to consult with you to meet your IT needs.
For additional information about DRP Solutions' Managed IT Services, be sure to contact us today.