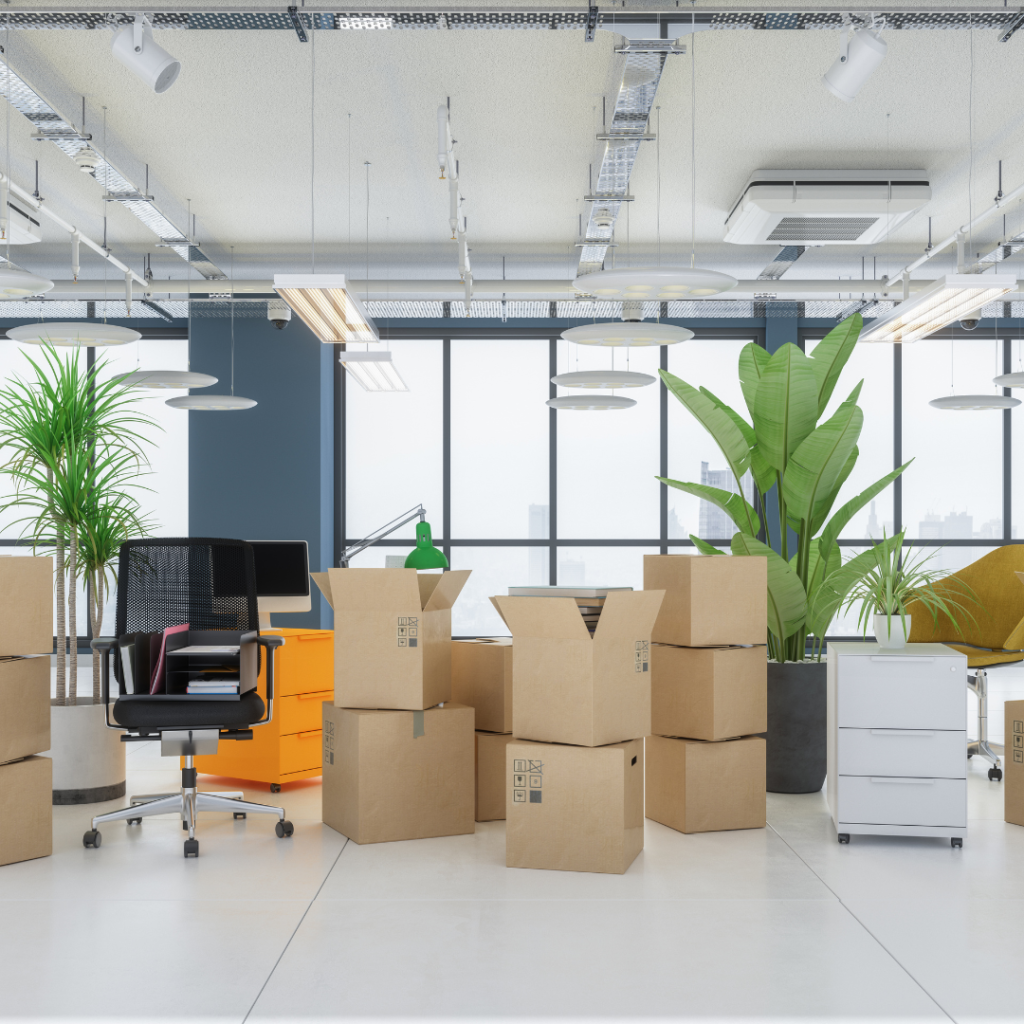 Moving your company to a new location is a significant step in its growth and development. But with this exciting new chapter comes the daunting task of planning and executing a smooth and stress-free transition, especially when it comes to technology. With the right preparation, however, the move can be an opportunity to upgrade and modernize your technology infrastructure, making your business more efficient and secure. In this blog post, we will explore the 5 things to consider when your company is planning a move, with a focus on office technology, and how DRP Solutions can help. Get ready to say goodbye to the headaches and hello to a successful and seamless office move.
Moving your company to a new location can be an exciting time, but it also requires a great deal of planning and preparation to ensure a smooth transition. As technology continues to play a critical role in the success of most businesses, it is essential to consider how your technology infrastructure will be impacted by the move. 
Network Cabling and Wi-Fi: The new location must have a robust and reliable network infrastructure in place to support your technology needs. Consider the number of employees, the amount of data being transferred, and the type of equipment being used to determine the necessary bandwidth requirements. It may be necessary to upgrade or install new cabling, switches, and routers to support your growing needs. According to a study by the Gartner, network downtime can cost businesses $1,700 to $9,000 per minute. DRP Solutions has a proven track record of providing reliable and secure network infrastructure, with a maximum uptime guarantee.

Phone Systems: Phone systems play a crucial role in communication and are a critical component of your technology infrastructure. Consider the type of phone system your business currently uses and the capabilities you require in the new location. If you're planning to upgrade your phone system and general business communications platforms (ie video conferencing, messaging and file sharing), now is the perfect time to evaluate new options and features that will benefit your business. With DRP Solutions, you can take advantage of our extensive experience in phone system installations and upgrades, providing a seamless transition with minimal downtime.

Desktop and Server Refresh: Moving to a new location is a great opportunity to evaluate the technology currently in use and determine if it's still relevant and functional. Consider updating outdated desktop computers, laptops, and servers to ensure your employees have the necessary tools to perform their job duties. A desktop and server refresh can also provide cost savings through increased efficiency and reduced downtime. Companies that refresh their desktop computers and servers every three years can reduce costs by up to 25%. DRP Solutions offers a comprehensive desktop and server refresh program, designed to maximize cost savings while minimizing downtime.

New Equipment: If your business is expanding, it may be necessary to purchase new equipment to support growth. Consider the current technology needs of your business, as well as future projections, to determine the necessary equipment purchases. This could include new desktop computers, laptops, servers, and other technology-related items. DRP Solutions offers a wide range of new equipment options, providing the latest technology at competitive prices to help your business grow.

Cost Savings and Cybersecurity: Moving your company to a new location is an opportunity to evaluate your technology-related expenses and identify areas where cost savings can be made. Consider utilizing cloud-based services, virtual desktop infrastructure, and other cost-saving technologies to reduce expenses. Additionally, don't forget to implement strong cybersecurity measures to protect sensitive data and prevent cyber attacks. According to a report by Cybersecurity Ventures, cybercrime is projected to cost the world $10.5 trillion annually by 2025. DRP Solutions offers a full range of cybersecurity solutions, including firewalls, intrusion detection systems, and antivirus software, to protect your business and its valuable data.
In conclusion, moving your company to a new location is a complex process, but it's important to consider the impact technology will have on the transition. By choosing DRP Solutions, you can take advantage of our extensive experience and expertise in providing reliable, secure, and cost-effective technology solutions. With DRP, you can enjoy a smooth and successful move, with minimal downtime and maximum
To learn more about how DRP Solutions can help you move into your new office seamlessly, contact us today.