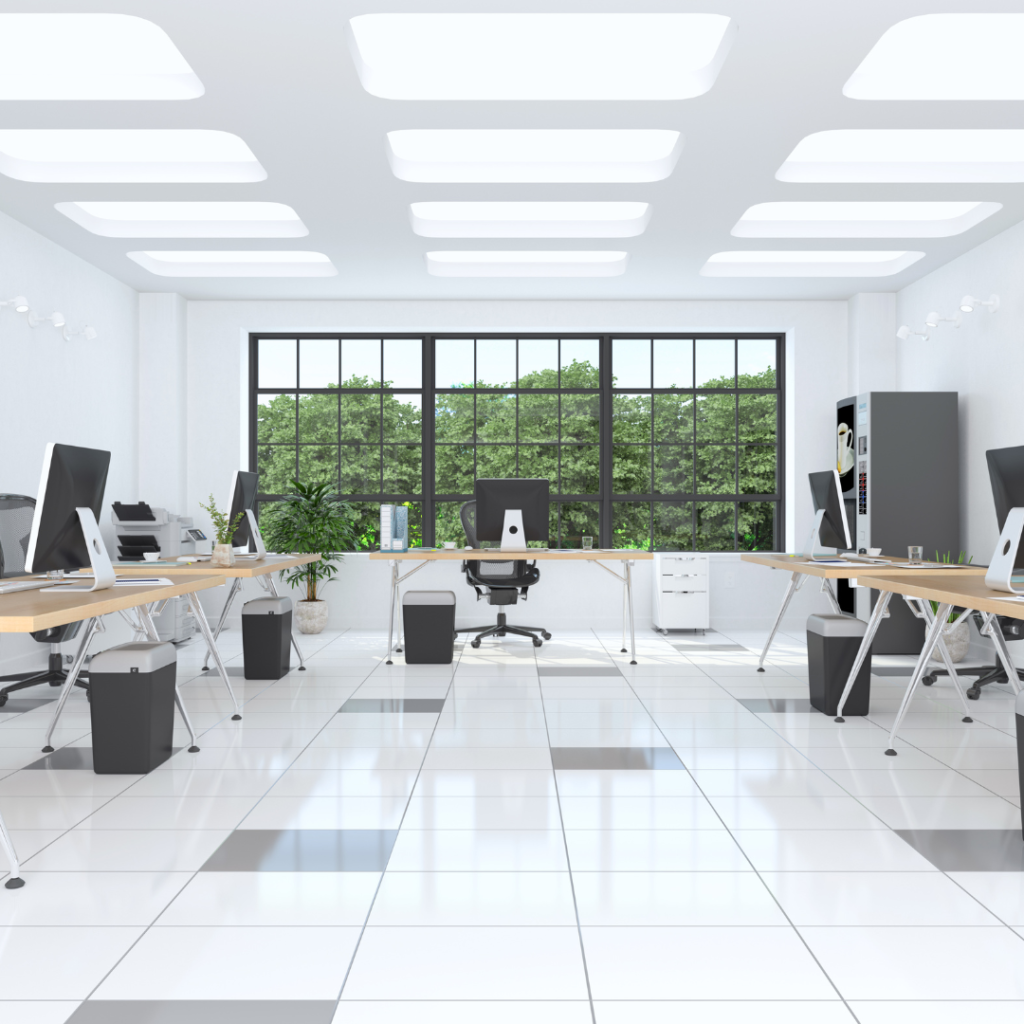 At this time of year, companies begin to account for their upcoming technology needs. Right now, decision makers are assessing how to equip facilities, how to handle hybrid work environments and what kinds of new hardware and software are necessary to keep their business up and running.
Keeping in mind that the modern office is constantly evolving, we've compiled an office technology checklist for any business environment.
From hardware to software, it is critical to understand the state of your network and the ways to increase efficiency in your work environment. On average, computers and servers need to be refreshed every 3-5 years, with software patches updated on a regular basis. Your company's aging equipment may be costing you countless dollars as you experience increased downtime and lost productivity. Especially with employees working remotely and using personal networks, you may wish to consider implementing enhanced cybersecurity policies and solutions that will keep your team connected and your most valuable assets protected. Here are some signs that it's time for an IT upgrade:
Your software is slow and out of date
Your hardware is inconsistent and often incompatible with other devices
Your servers constantly crash
You're running out of storage space
You don't use the cloud
Your IT and energy costs are through the roof
Your backups are unreliable
You've experienced a cyber attack
You experience excessive wait time to resolve network and computer issues
Did you know that in the next few years, traditional copper phone lines will become completely obsolete? Not only are on-premise phone systems bulky and expensive, but they are not fit to adapt to the new hybrid work model many companies are deploying these days. With a cloud voice system, you have the ability to add and remove lines with the click of a button, use an internet-based app platform to manage all of your communications tools, connect to your work phone from any device, anywhere, and save on up to 50% of your telephony costs. Here are some factors to consider if you're looking into modern VoIP solutions:
Are you looking for a feature-rich solution that meets the needs of various stakeholders in your company?
Are you looking to improve your customer experience?
 Are you looking for a scalable, easy to use solution?
Are you looking for maximum uptime and connectivity?
Are you looking to enable a secure remote communication plan?
Are you looking to eliminate messy, space-consuming phone systems?
There are a variety of ways to manage your company's document output. Whether you are looking to adapt your fleet of copiers or printers to your current work space, or are seeking secure and advanced technology that manages your network vulnerability and spend, there are a variety of ways to take advantage of the latest office equipment. Some things to consider when evaluating your document solutions include:
Is your copier running at the speed and print volume you need?
Are you able to scan and store your documents easily and efficiently?
Do you have the ability to print from mobile devices?
Are your copiers compatible with access control configurations?
Is your machine energy efficient?
Have you added on the right finishing tools?
An often overlooked office technology, the water dispenser actually plays an important role in your team's health and productivity. Many companies are still using old, grimy water filters, but what they don't realize is that they're spending double on their water bill, they are providing disgusting, unsafe drinking water and they are missing out on new features – like sparkling water and touchless technology. If you are thinking about switching to a bottleless, COVID-free solution, you'll want to consider these differentiating features:
Does the water dispenser have antimicrobial coating to prevent the growth and spread of all sorts of germs?
Does it use advanced UV filtration to purify the water at multiple phases, including at the point of dispense?
Can you dispense multiple temperatures of water?
Does the dispenser have the capacity to serve your entire workforce?
Does it stand on the floor or is it a countertop model?
Is service easy and affordable?
DRP Solutions' expert Technology Consultants are ready to discuss these and many other office technology solutions that you can implement right away. Special savings are available when you bundle multiple technologies. Contact us today to get started.
For a complimentary, no-commitment office technology assessment, please fill out your details below and one of our Consultants will reach out to you shortly.